Christening robe – heirloom project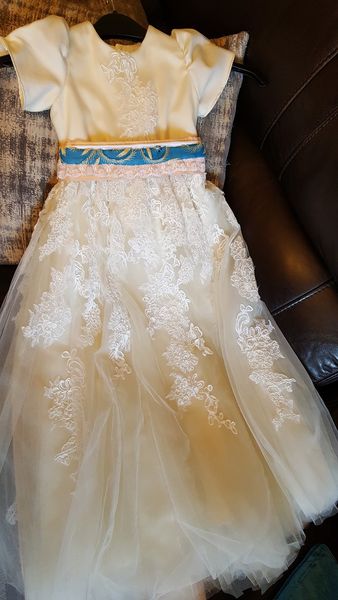 Christening Robe – this is something I always love to make but this dress had to incorporate quite a few other special outfits. The waist sash included pieces from Daddy's christening robe, Nana's wedding outfit & Godmummy/Auntie Jennie's bridesmaid dress and the main dress was made from Mummy's wedding dress ! x
We also had an after party dress made too.